EXPAND
Member Spotlight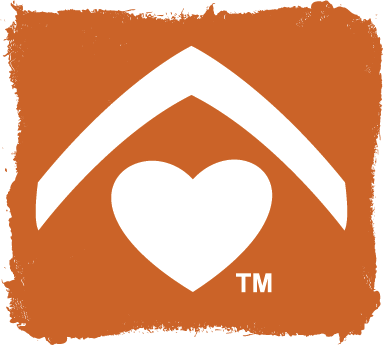 BAKERRIPLEY - LEONEL CASTILLO COMMUNITY CENTER
The Leonel Castillo Community Center provides a variety of services to low - and moderate-income families in need.

FIRST UNITED MORTGAGE GROUP
Welcome to First United Bank Mortgage.  Our purpose is to inspire and empower others to Spend Life Wisely!
FSB Electric, LLC
Offering over thirty years' of electrical industry experience. Providing a wide range of electrical services...

Contacts N' Coffee! - June
Free Event
Tuesday, Jun 25 8:00am - 9:30am
Edison & Patton
4203 Edison St.


Houston, TX 77009

Event Contact


James Montalbano


713.370.9662
james@northsidechamber.org
Hard to believe that Summer is already upon us! Although some of us may be taking vacations. It is still very important that, when we are on the job, that we always seek out new connections. That new connection that we make may end up being our best client somewhere down the road! It is important to not rest on our laurels.
Take the opportunity to meet like-minded professionals (And, perhaps, an elected official, an executive director, etc..), be provided ample time to explain to all of the attendees what it is that you do and what entities would make great referrals for you and maybe even learn a thing or two. Bring your business cards and be prepared to shine! Personal interaction remains the best way to develop SOLID BUSINESS CONNECTIONS!
This event is open to all Chamber Members, their guests and anyone else who may be interested in the Greater Northside Chamber of Commerce.
Our Featured Presenter will be Teresa Flores, Owner and Founder of Flores Property Group and Board Chair of The Greater Northside Chamber of Commerce!
Teresa brings a very unique approach to real estate in that she has a strong understanding about the many roles that constitute the process. She not only is involved in the sales of both Commercial and Residential properties. She is involved in real estate investment, real estate development and having been an owner in two successful restaurant establishments, (The legendary Bocados and Northside's very own Red Ox Bar & Grill), she has an understanding of what the business owner experiences as a owner/tenant of a property.
This knowledge and experience allow her to have a better understanding of what her clients' needs are and allows her to act as a true consultant in guiding them through the purchasing process. Witness her insights of what she can potentially do for YOU or someone that you know!
Who knows, if your nice enough, she may even share a couple of her famous recipes:-)
ABOUT TERESA FLORES
A Native Houstonian who grew up in the Near Northside, Graduated from Jefferson Davis High School, and Graduated with a BBA from the University of St Thomas. Today Teresa is a Texas Licensed Realtor and Real Estate investor but her past includes Restaurateur of restaurants that were highlighted in the Texas Monthly magazine, The Chronicle and voted Best In Houston by Houston Press magazine. Teresa brings passion to all that she does, and generously shares knowledge in subjects close to her heart. Recently, she has mentored a couple through the process of investing in an income producing properties. She also has many years of experience in Property Management, Project Management Construction for Residential and Commercial properties. On Teresa's last endeavor in the Restaurant business she wanted to give back to the community by opening a unique and cool concept. It was a place for people in the area to enjoy delicious food, and to host events. Many fund raisers for individuals, and organizations were held there to help during the time of need.
Teresa has been The Greater Northside Chamber Chair for 2 years and has been a vital in its growth. She is a leader and pillar of the community and continues to be involved whenever she is able. She is proud to be part of such a wonderful group of individuals that serve on the Chamber Board.