EXPAND
Member Spotlight
Vida Family Medicine
Our Direct Primary Care (DPC) model and small practice size allows patients to spend more time with the doctor with minimal to no time in the waiting room.

Contacts N' Coffee - For October!
Free Event
Thursday, Oct 24 8:00am - 9:30am
Alamo Tamale Company
809 Berry Rd.


Houston, TX 77022

Event Contact


James Montalbano


713.370.9662
james@northsidechamber.org
Take the opportunity to meet like-minded professionals (And, perhaps, an elected official, an executive director, etc..), be provided ample time to explain to all of the attendees what it is that you do and what entities would make great referrals for you and maybe even learn a thing or two. Bring your business cards and be prepared to shine! Personal interaction remains the best way to develop SOLID BUSINESS CONNECTIONS!
This event is open to all Chamber Members, their guests and anyone else who may be interested in the Greater Northside Chamber of Commerce.
Our Featured Presenter will be Martha Beaudry, Realtor, Resource and Friend, of Boulevard Realty! An Active Member of the GNCC and Northside resident, Martha has developed into a true highly valued and respected resource regarding the residential real estate trends in our community. So much so, that U.S. Representative Sylvia Garcia utilizes Martha's knowledge when she needs a resource!
Learn more about the present and projected future status of the residential real estate market from Martha by simply attending and developing possible business connections for yourself. A great concept, eh?
ABOUT MARTHA:
Your Realtor who's a step beyond as an experienced broker associate. I'm committed to staying independent. I meet the requirements to broker real estate and have proudly owned my own indie firm, but I'm now backed by a top producing, boutique firm because it gives me more tools to deliver the results my clients deserve.
Your Resource for the wide world of owning and improving homes. Been there, done that. From property management to building my own home to inner loop luxury, I've seen it all. I'm studious by nature and I love sharing what I learn.
Your Friend living single in the city I love. I'm as committed to keeping the personal touch as I am to upholding my fiduciary duty. That means I always put your interests first, not just in real estate but in how I engage in the community.
Martha's Website @ Boulevard Realty
We, at the GNCC, are happy to introduce our Newest Platinum Sponsor Member, the legendary, Alamo Tamales! If you haven't partaken of their tamales, you are in for a treat! Cynthia and staff are kind enough to offer us a selection of custom plates. We are getting hungry just thinking about this!
* Active Silver-Level Chamber Members on up will receive one complimentary breakfast per company.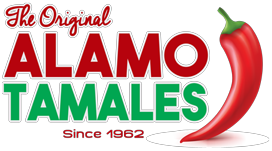 ABOUT ALAMO TAMALES
Alamo Tamales has been in business for over 50 years. Originated in San Antonio, but very soon after moved to Houston, Tx. Beginning with a small loan and grew from there. We have two locations, one near Downtown Houston one on Berry Rd. Our Tamales became so popular in the Houston area over the years, that we were able to expand our Berry Rd. Location, to the Alamo Plaza you visit today.
We use family recipes from our grandmothers. The spices we use are purchased whole and then we grind them so the spices perfume is left in the tamale. Our best seller is the homemade Pork. They are also available in Chicken, Beef, Jalapeño and Cheese, and Bean. We offer both homemade and machine made tamales. During the holiday season we offer Sweet Tamales. We have very strict sanitation procedures to insure the quality of our food is excellent. All our food is fresh, made daily, homemade style.
Thank you to our community and our friends for joining us on this journey, and we hope that you'll continue to be a part of the Alamo Tamales story.