EXPAND
Member Spotlight
FUTURE SIGN CO.
Future Sign Co is owned and operated by two local minority Houstonians that have grown up in Northside Houston and have been in the sign industry since the 80s.  Our leadership in the sign industry allows us to go above and beyond for our clients. 

Contacts N' Coffee - Virtual Edition
Free Event
Tuesday, Apr 28 8:30am - 9:30am

Virtual

Event Contact


James Montalbano


713.370.9662
james@northsidechamber.org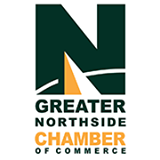 Until we can all meet again in person and share some delicious food and tasty coffee together, we will do the next best thing and meet virtually. (Hey, looking at the bright side, at least you avoid getting up early to get ready and you do not have to get in your vehicle and drive.)
PLEASE NOTE: Please RSVP at james@northsidechamber.org. Upon receipt of your RSVP, you will be issued, via email, a Meeting ID and Pass Code in which to participate.
If you haven't already, please download the Zoom® App.at https://zoom.us/DOWNLOAD.
The format will be identical to our previous Contacts N' Coffee events in that you will have the opportunity to introduce yourself, your position, the entity that you represent, what it is that your entity provides and, importantly, what entity/entities might make a great referral for you. (Of course, it would not be Contacts N' Coffee without having a fun/silly question to answer as well!)
It is more important now than ever to reach out and develop strong business connections! We are all in this together and it is a lot better to not have to overcome these challenges that we currently face alone. So, put on your professional smile, crank up the enthusiasm, seize the moment and shine!
OK, Things are Beginning to Open Up Again - Now What?
If your organization has been shut down completely, forced to be in a dormant state, or adversely affected by the effects of the COVID-19 crisis, even if industries and societies return to a sense of normalcy, there can still be a lot of questions to be answered.
What will the business landscape look like? If it is different, how will my organization adapt? Is now the best time for a total reboot of our organization? Will my organization be able to generate the same revenue as previously? What kind of strategies should my organization implement in which to pay back any additional debts that it may have incurred? These are just a few possible questions that can be racking your brain at this moment.
Featured Presenter
To provide some insights that may assist you in developing answers to these type of questions, we are proud to have, as our Featured Presenter, Mr. Jose Jimenez from the Office of Harris County Precinct 2 Commissioner Adrian Garcia!
Mr. Jimenez has been instrumental in developing the County-sponsored Small Business Loan Program that is designed to provide small businesses in need with as quick of a source of funds as possible. At this moment, he is continuing to work for small businesses by developing a proposed second phase of this Loan Program.
Mr. Jimenez has seen business from many facets of the process and at many levels. As a business owner, himself, he built a very successful business that was forced to rebuild following complete devastation by the effects of Hurricane Harvey. As Director of Purchasing and Support Services for the Harris County Sheriff's Office, he consulted with local vendors while keeping a keen eye on budgetary concerns. As Director of Small Business Compliance for METRO, he worked closely with the small and disadvantaged businesses in our region and doubled their participation in doing business with METRO within one year!
Another important accomplishment is that Mr. Jimenez was also instrumental in the formation of The Greater Northside Chamber of Commerce!
These are just a few examples of what Mr. Jimenez has accomplished. We are excited to get some ideas from him on what organizations can do now moving forward!