EXPAND
Member Spotlight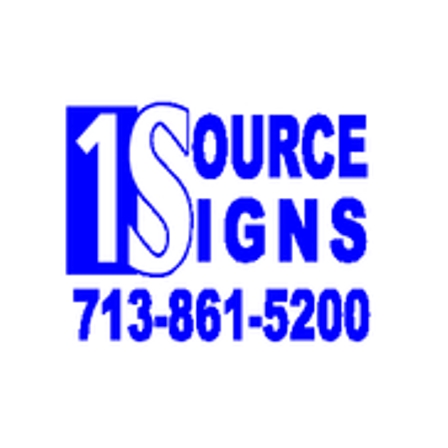 1 Source Signs
Since 2004, 1 Source Signs has been serving the City of Houston and surrounding cities with their custom sign needs. 1 Source Signs has been a leader in on premise signage for retail, commercial, industrial, church, and corporate facilities.  Read more to save 10% on your next project!

Contacts N' Coffee - June Edition
Free Event
Tuesday, Jun 30 8:30am - 9:30am

Virtual

Event Contact


James Montalbano


713.370.9662
james@northsidechamber.org
Please Register for this Virtual Event at: https://us02web.zoom.us/meeting/register/tZcudOusqD4sHtaZgUh8481FtVNd0Rg11OSa
Until we can all meet again in person and share some delicious food and tasty coffee together, we will continue to meet virtually via the internet.
The format will be identical to our previous Contacts N' Coffee events in that you will have the opportunity to introduce yourself, your position, the entity that you represent, what it is that your entity provides and, importantly, what entity/entities might make a great referral for you. (Of course, it would not be Contacts N' Coffee without having a fun/silly question to answer as well!)
It is more important now than ever to reach out and develop strong business connections! We are all in this together and it is a lot better to not have to overcome these challenges that we currently face alone. So, put on your professional smile, crank up the enthusiasm, seize the moment and shine!
"Where Can My Organization Turn to Help Carry Out Our Plans to Create a Safer Environment?"
Our Featured Presenters will be Pamela Gonzalez and Samuel Eaton Co-Executive Directors, of Ultra Clean USA.
Now that our State has been implementing measures in which to re-open our economy, we are seeing cases of COVID-19 on the rise. It remains imperative more than ever that organizations develop and implement a plan in which to keep their employees, customers and constituents as safe as possible. Now that there is a plan in place, however, where does one go when key services such as Sanitizing, Contact Tracing or, perhaps, Post Event Recovery are needed?
This is where Ultra Clean USA can step in and see you through these challenging processes. Learn how one need not be alone when facing this new reality as Pamela and Samuel share with all of us their state of the art processes in which to combat these issues at hand so that one can develop peace of mind moving forward. Help can simply be one reach out away.
In the immediate aftermath of Hurricane Katrina, a Strong Southern Family - armed with only their many years of experience in the Chemical Engineering, R&D, and Construction Industries; and a genuine desire to help their fellow man in times of need - founded the entity that would become JNE Green Team, Inc. (JNE). Little could they have known that JNE would go on to become an Innovative, Award-Winning Firm, responsible for the coordination, management, and operation of one of the largest and most efficient Post- Disaster recovery programs in the Gulf Coast Region. JNE would later have the opportunity to move to Texas and become key participants on some of the Houston area's most important signature projects. Our superior project management services, state-of-the-art equipment, high client satisfaction, and strong community partnerships with Non-Profits and Faith-Based Organizations have established JNE as one of the most successful and well respected environmentally conscious waste services, project management, and disaster recovery small business enterprises in the Gulf Coast Region.
Now, JNE brings its decades of experience with helping Communities to recover from disasters; and merged it with the advanced state-of-the-art technology and best-in-class cleaning services of ULTRACLEANUSA.COM. And now we also have a strategic partnership with PositivePurposes.org and the All-New CaringForContacts.com to provide Certified COVID-19 Contact Tracing Services. These partnerships have created a powerful "Dream Team"; fully capable to help our clients be more resilient against a myriad of future challenges and/or disasters, and to effectively Recover and Re-Open in the wake of the Coronavirus Crisis. By creating this unique combination of experience and technology; our engineers and technicians have developed both the ULTRA CLEAN PROCESS and ULTRA CONTACT CARE SYSTEM: which both include the Enhanced Sanitization & Safety Program (ESSP), and for Enhanced Sanitization Documentation and Visualization (ESDV) System. Both of which are unique and the first of their kind in the industry! Complete cleanliness is now more important than ever, so don't just ask for something to be cleaned, demand ULTRA CLEAN & deliver ULTRA CONTACT CARE!!