EXPAND
Member Spotlight
Vida Family Medicine
Our Direct Primary Care (DPC) model and small practice size allows patients to spend more time with the doctor with minimal to no time in the waiting room.

Special Event - A Workshop w/ AARP
Free Event
Thursday, Sep 10 12:00pm - 1:00pm
Event Contact


James Montalbano


713.370.9662
james@northsidechamber.org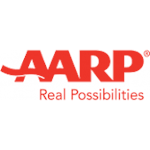 Register at: https://us02web.zoom.us/meeting/register/tZIpduGgpj8qG9eZj89q6vWLTgnsjWYM5u6E
Whether you are an Employer, Manager, Employee or Caregiver, all can benefit from participation in the Special Workshop.
Did you know that nearly 1 in 6 employees in the US is providing care for a spouse, partner, elderly or disabled family member? These family caregiver duties often add an additional 20+ unpaid work hours to your employee's week. Higher health care costs, productivity losses, more absenteeism and presenteeism, and ultimately, lost workers—all may be consequences as employees struggle to balance the demands of work and caregiving. Further, failure to support them can cost employers ~$3000 per working caregiver. And that has a very real impact on your cost of talent.
Fortunately, support for working caregivers doesn't have to be complicated or expensive. In fact, AARP research shows that many employers already have policies or programs in place that can be adapted or reinforced to support caregivers. Some programs also yield very specific, tangible benefits for your bottom line. (See "Defining the Return on Investment: Supportive Policies for Employee Caregivers," AARP & ReACT.)
We also understand the unprecedented challenges that have arisen as a result of the COVID-19 pandemic. AARP has free resources available for employers and the working family caregivers in their organization during the COVID-19 pandemic.
Our Workshop Leader will be Rosalinda Martinez,
Associate State Director – Outreach & Advocacy for AARP Texas. Ms. Martinez will be joined for this Workshop by AARP Volunteer and Caregiver Eddie Orum.
AARP Texas - Creating Real Possibilities
Enhancing the quality of life for all as we age—not just serving our nearly 38 million members—is our mission. At its heart, the work that AARP and its affiliates do can be summed up in just 12 words: "We fight for and equip each individual to live their best life." It's all about real possibilities.
About Rosalinda Martinez
Rosalinda currently serves as the Associate State Director of Outreach & Advocacy at AARP, the nation's largest nonprofit. AARP is a nonpartisan organization with 38 million members nationwide and more than 2.3 million members in Texas dedicated to empowering people 50 and older. In her role, Rosalinda is charged with implementing campaigns and outreach strategies towards improving the quality of life for older Americans in Houston. Prior to her role at AARP, Rosalinda served as the Vice President of the Houston Hispanic Chamber of Commerce, the largest Hispanic Chamber in the United States.
As Houston's demographics shifted, Rosalinda saw the opportunity to train the young leaders of tomorrow. She played a key role at the Houston Hispanic Chamber of Commerce in starting the Emerging Leaders Institute, an initiative to connect and develop young professionals. At the Houston Hispanic Chamber of Commerce, Rosalinda has conceptualized and developed programs to align with corporate community strategies. In her role at the Chamber, she also managed operations for the Greater Houston Hispanic Chamber of Commerce Foundation.
She holds a Master in Business Administration from the University of Houston – Downtown and B.A. in Communications and Spanish from the University of Houston.
Rosalinda is a proud Board Member of Kids' Meals, Leadership Houston Class XXXVIII member, Committee Member for the Hispanic Association of Colleges and Universities Lanzate Program and community volunteer with local non-profits and organizations aimed at keeping Houston a region of opportunity.