EXPAND
Member Spotlight
Vida Family Medicine
Our Direct Primary Care (DPC) model and small practice size allows patients to spend more time with the doctor with minimal to no time in the waiting room.

Contacts N' Coffee - September Edition!
Free Event
Tuesday, Sep 29 8:30am - 9:30am
Virtual
https://bit.ly/3kx6y6L
Event Contact


James Montalbano


713.370.9662
james@northsidechamber.org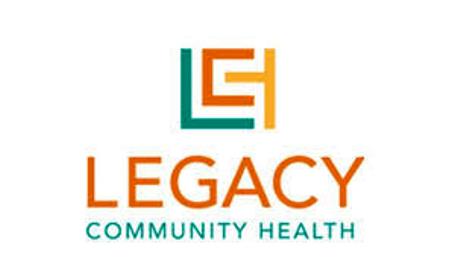 REGISTER FOR THIS EVENT AT: https://bit.ly/3kx6y6L
Our Contacts N' Coffee events allow you the opportunity to introduce yourself, your position, the entity that you represent, what it is that your entity provides and, importantly, what entity/entities might make a great referral for you. (Of course, it would not be Contacts N' Coffee without having a fun/silly question to answer as well!)
It is more important now than ever to reach out and develop strong business connections! We are all in this together and it is a lot better to not have to overcome these challenges that we currently face alone. So, put on your professional smile, crank up the enthusiasm, seize the moment and shine - This is a grand opportunity in which to do so!
Featured Presenter -
Priscilla Meehan, Manager of Community Relations at Legacy Community Health - Northline and Legacy Community Health - East End.
Find out more from Priscilla about what this fine institution is accomplishing for our communities in many, many facets.
We will have a Q&A session following Priscilla's presentation.
For answers to any questions, please contact James Montalbano at 713.370.9662 or at james@northsidechamber.org.
About Priscilla Meehan
Priscilla Meehan is a proud college graduate from Texas A&M Corpus Christi with her Bachelor's Degree, in Health/ Allied Services/ Health Science.
I have worked for Legacy Community Health for a little under a year. Previously worked for a Texas Medicaid and Chip Dental Plan Dental Quest for 6 years.
I am extremely compassionate about assisting the community and being able to work for such a wonderful organization. Especially one who allows me to support and give quality access to care for individuals in need. I know my calling has always been to serve others and I am grateful to be able to fulfill my purpose.
A South Texas native currently living in Houston Metropolitan area with her two Children Penelope and Landon.
About Legacy Community Health
As a full-service, Federally Qualified Health Center (FQHC), Legacy identifies unmet needs and gaps in health-related services and develops client-centered programs to address those needs. A United Way-affiliated agency since 1990, we currently provide adult primary care, pediatrics, dental care, vision services, behavioral health services, OB/GYN and maternity, vaccinations and immunizations, health promotion and community outreach, wellness and nutrition, and comprehensive HIV/AIDS care.
What are the features and benefits of an FQHC?
A federally Qualified Health Center addresses the unmet needs of those who find themselves lacking in certain health care services. Legacy works with a wide range of health insurance providers already, but as an FQHC we also offer a sliding fee scale. We provide wrap-around health services including preventative health, dental, behavioral health and substance abuse services.