EXPAND
Member Spotlight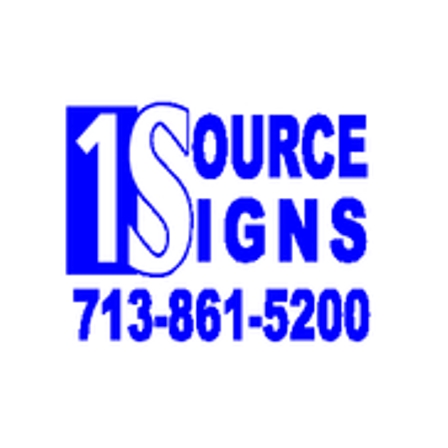 1 Source Signs
Since 2004, 1 Source Signs has been serving the City of Houston and surrounding cities with their custom sign needs. 1 Source Signs has been a leader in on premise signage for retail, commercial, industrial, church, and corporate facilities.  Read more to save 10% on your next project!

Contacts N' Coffee - Nov. Edition w/ METRO
Free Event
Tuesday, Nov 24 8:30am - 9:30am

Virtual via Zoom

Event Contact


James Montalbano


713.370.9662
james@northsidechamber.org

PLEASE REGISTER HERE
Our Featured Presenter will be Vincent L. Sanders, Lead Transportation Systems Planner for METRO of Harris County. Mr. Sanders will present to us the benefits to Northside that their PROPOSED NORTHLINE TRANSIT CENTER RELOCATION can bring.
Mr. Sanders can also provide us with some insight as to other initiatives in the future that METRO may have in store for us.
We will have a Q&A session following Mr. Sanders presentation so this is an ideal forum in which to share your thoughts.
Our Contacts N' Coffee events allow you the opportunity to introduce yourself, your position, the entity that you represent, what it is that your entity provides and, importantly, what entity/entities might make a great referral for you. (Of course, it would not be Contacts N' Coffee without having a fun/silly question to answer as well!)
It is more important now than ever to reach out and develop strong business connections! We are all in this together and it is a lot better to not have to overcome these challenges that we currently face alone. So, put on your professional smile, crank up the enthusiasm, seize the moment and shine - This is a grand opportunity in which to do so!
About Vincent L. Sanders
Vincent L. Sanders is a Lead Transportation Systems Planner for the Metropolitan Transit Authority of Harris County, Texas (METRO). Mr. Sanders joined the Service Design & Development/Travel Demand Forecasting & Analysis Division of METRO in 1998. He is primarily responsible for the managing of patronage forecasts and Travel Demand model development for the Phase I & II METRO Solutions Implementation, System Reimagining and the METRONext Programs. He also manages the socio-economic and travel databases which generate reports on trip patterns, demographic profiles and ridership estimates for proposed transit service and regional options and facilities. Recently, Mr. Sanders has worked with other agencies to help coordinate joint development & commerce studies relative to employment concentrations and worker travel patterns. He serves on several interagency committees such as the Houston–Galveston Area Council (H-GAC) Transportation Air Quality Subcommittee, The City of Houston's Housing & Community Development Advisory Task Force and METRO's Community Outreach Department and Diversity Council. Mr. Sanders is currently responsible for his departmental coordination of the Title VI regulations and works on the Language Assistance Plan for Limited English Proficiency (LEP) individuals. He has participated on the Census 2020 Outreach committee and is working with METRO's Long-Range Planning Team.
Mr. Sanders earned a Bachelor of Science in Business Administration from Wayne State University (Detroit, Michigan) and a Master of Science in Transportation Planning and Management from Texas Southern University. Sanders volunteers at multiple schools throughout HISD. In his spare time, Mr. Sanders is involved in many Community Service and Scouting projects