EXPAND
Member Spotlight

Contacts N' Coffee - May 2021 Edition!
Free Event
Tuesday, May 25 8:30am - 10:00am
Alamo Tamales
809 Berry Rd.


Houston, TX 77022

Event Contact


James Montalbano


713.370.9662
james@northsidechamber.org
We are thrilled to announce that our May Edition of Contacts N' Coffee will return to an In-Person format! (For those who still wish to participate via Zoom, not to worry. We will have a display set up to allow this participation also.*)
We are also thrilled with our lineup of Featured Presenters! This month we will have Erika Alvarez, Branch Manager for Frost Bank (Frost Bank opened its first location in Northside this month!) and Margi Duncan, Regional Vice President for Primerica Financial Services. These financial experts will be able to provide us with valuable insights as to how we can better pursue our business aspirations and our personal financial goals.
Our Contacts N' Coffee events allow you the opportunity to introduce yourself, your position, the entity that you represent, what it is that your entity provides and, importantly, what entity/entities might make a great referral for you.
It is more important now than ever to reach out and develop strong business connections! We are all in this together and it is a lot better to not have to overcome these challenges that we currently face alone.
Spend a little over an hour of your time to possibly establish those connections that provide the catalyst for taking your operation to a higher level. Remember, sometimes, it takes only ONE connection to make drastic improvements to your income. So what are you waiting for? Put on that professional smile, take time to speak, take time to listen and see what possibilities can happen!
*Here is the information to participate via Zoom:
https://us02web.zoom.us/j/84612179248...
Meeting ID: 846 1217 9248
Passcode: 104914
About Erika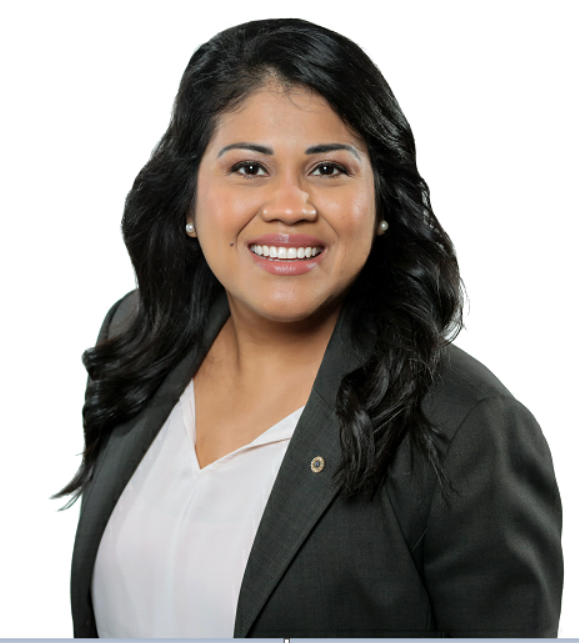 Erika Alvarez is a business banking officer for Frost Bank, where she is responsible for establishing business clientele and generating business opportunities for the bank. As a Frost business banking officer, Erika helps business owners by listening to their goals and challenges in order to provide tailored banking services.
Erika has been in banking for over 24 years, with an 11-year tenure with Frost. In the past two years Frost led an expansion campaign by adding 24 new financial centers in the greater Houston area, with the most recent being the Frost Near Northside Financial Center, where Erika is the community leader.
About Margi
Margi Duncan was born and raised in Northside. Grew up and still lives in the same house in Lindale Park. Went to Elementary school at Thomas Jefferson and was put through the very first Vanguard program which took her all the way to graduation at Lamar High School. Graduated College from the Art and Fashion Institute in 1987. The last 30 years have been spent helping lower income to middle America get into homes and become financially stable. The last 12 years have been concentrated on educating families and helping them to become financially stable along with home ownership. 
Margi has worked with Primerica since 2008 and has her own office in the Heights. Primerica is the way that she teaches the families, kids and all who need to learn about financial education and stability.