EXPAND
Member Spotlight

Contacts N' Coffee - July Edition!
Free Event
Tuesday, Jul 27 8:30am - 10:00am
Alamo Tamales
809 Berry Rd.


Houston, TX 77022

Event Contact


James Montalbano


713.370.9662
james@northsidechamber.org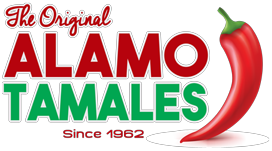 Our Contacts N' Coffee events allow you the opportunity to introduce yourself, your position, the entity that you represent, what it is that your entity provides and, importantly, what entity/entities might make a great referral for you.
It is more important now than ever to reach out and develop strong business connections! We are all in this together and it is a lot better to not have to overcome these challenges that we currently face alone.
Spend around 1 1/2 hours of your time to possibly establish those connections that provide the catalyst for taking your operation to a higher level. Remember, sometimes, it takes only ONE connection to make drastic improvements to your income. So what are you waiting for? Put on that professional smile, take time to speak, take time to listen and see what possibilities can happen!
While you are at it, enjoy a tremendously delicious breakfast from Alamo Tamales! As mother used to state: "But, you gotta eat!"
We are proud to share that our Featured Presenters for this event are Dr. Rebecca Berens, Owner and Founder of Vida Family Medicine and Liz Castro-Vega of Service Corporation International!
Learn from Dr. Berens about how individuals can receive high-quality healthcare and businesses can provide high-quality healthcare for both themselves and their employees through her innovative Membership Program. This care can greatly assist those without insurance or those with insurance that have high deductibles!
Learn from Ms. Castro-Vega the importance of planning ahead until the very end. Her pre-arranged funeral plans are affordable and relieve a tremendous burden from your loved ones both financially and emotionally. And, if you are an Active GNCC Member, you can receive a special discount!
About Dr. Rebecca Berens
Dr. Rebecca Berens is a board-certified family physician, internationally board certified lactation consultant (IBCLC), and owner of Vida Family Medicine. She grew up in the Houston area and received her undergraduate degree in Biochemistry and Cell Biology from Rice University. She continued her studies at Baylor College of Medicine where she earned her MD. She completed her residency training at Providence Hospital, affiliated with Georgetown University in Washington, DC. She graduated residency as the program's first obstetrics scholar with additional training in women's health and obstetrics. She went on to serve as Associate Clinical Director at Carl Moore Health Center in Philadelphia, PA before returning home to Houston. She was an Assistant Professor in the Family and Community Medicine department at Baylor College of Medicine where she taught medical students and residents while continuing to practice full-spectrum family medicine before she decided to open her own practice. Her practice provides primary care for patients of all ages under a direct primary care membership model, as well as lactation consults and in-home 4th trimester care for parents and newborns.
About Liz Castro-Vega
Liz Castro Vega is a veteran Pre-Planning Advisor with SCI Corporation/Dignity Memorial that has been in the industry for close to 20 years. Liz has assisted thousands of families avoid the emotional and financial heartbreaks on their loved ones when that time comes. She serves over 44 locations in Houston area and has spoken at hundreds of seminars to educate people about Pre-Planning.