EXPAND
Member Spotlight

Contacts N' Coffee - August Edition!
Free Event
Tuesday, Aug 31 8:30am - 10:00am
Alamo Tamales
809 Berry Rd.


Houston, TX 77022

Event Contact


James Montalbano


713.370.9662
james@northsidechamber.org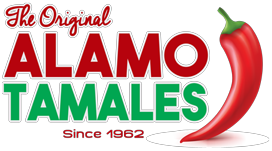 Our Contacts N' Coffee events allow you the opportunity to introduce yourself, your position, the entity that you represent, what it is that your entity provides and, importantly, what entity/entities might make a great referral for you.
It is more important now than ever to reach out and develop strong business connections! We are all in this together and it is a lot better to not have to overcome these challenges that we currently face alone.
Spend around 1 1/2 hours of your time to possibly establish those connections that provide the catalyst for taking your operation to a higher level. Remember, sometimes, it takes only ONE connection to make drastic improvements to your income. So what are you waiting for? Put on that professional smile, take time to speak, take time to listen and see what possibilities can happen!
While you are at it, enjoy a tremendously delicious breakfast from Alamo Tamales! Beat that, eh?
We are very proud to have as our Featured Presenters, Ian Tucker, Founder & CEO of Grafton Funding and Cristina Martinez, Owner of Laca Agency!
If you are a current business owner seeking working capital, funding for an expansion, or investment capital or an entrepreneur seeking funds to open up that dream business you should not miss this! Ian can make these funds available to you when many other's can't.
If you have family members on Medicare or an individual in need of quality and affordable insurance, Cristina is the person that you need in your corner! Learn from Cristina the absolute imperativeness of a quality Medicare Supplement. (The difference between the quality of care received for those on Medicare with a quality supplement and those who do not are night and day!) Also learn just how affordable a quality individual health plan can be if you have someone such as Cristina working for you.
About Ian Tucker
Ian Tucker was born and raised in Tipperary, Ireland. He studied Economics & Math at Trinity College Dublin, and after a two year adventure backpacking around the globe he entered the hospitality industry, opening a Bar & Restaurant in Dublin in 2009 with a high school friend. A second location followed in 2011 and a third in 2014. That same year, 2014, he met an American girl from Houston who was on a brief vacation in Dublin, and fast forward 18 months, Ian was selling his share of his businesses to his business partner and moving to Texas. Between 2016 and 2018 he opened two restaurants in Houston, both of which unfortunately did not survive the impact of the Covid lockdowns. In 2019, after many years of owning a small business and consulting with business owners on the financial aspect of their operations, Ian founded Grafton Funding, a commercial financing firm that assists businesses and property investors with sourcing capital. Ian has a 70lb bulldog, a 4 year old son, and a daughter on the way.
About Cristina Martinez
Cristina E Martinez, Business Owner, activist, and volunteer. Sits on the board of directors of several organizations and has founded or co-founded several of them. She is a proud member of the Northside Chamber of commerce and owns Laca Agency, MD Marketing, Rainbow Graphic Design and part owner of Link2Labs, a direct-to-consumer lab company. She is passionate about volunteering and helping the Latino community. She has been recognized for her volunteer work winning several awards and awarding scholarships to Latino and LGBTQ youth. Right now, Cristina in involved in a campaign to help make sure the Latino community knows about the extra subsidy available to enroll in affordable health plans, especially those people who received unemployment. She also focuses on helping people who are receiving Medicare benefits to make sure they have been awarded and are using all the benefits they are entitled to receive. She does that through IHC Specialty Benefits and her team of 7 agents.