EXPAND
Member Spotlight
Vida Family Medicine
Our Direct Primary Care (DPC) model and small practice size allows patients to spend more time with the doctor with minimal to no time in the waiting room.

Lunch N' Learn - New Monthly Event!
Free Event
Wednesday, Sep 15 11:00am - 12:15pm
El Paraiso Mexican Cafe
4707 Irvington Blvd.


Houston, TX 77009

Event Contact


James Montalbano


713.370.9662
james@northsidechamber.org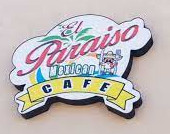 Our latest addition to our Monthly Event Schedule is our "Lunch N' Learn" Events. The concept for these series of events will be a Topic-Driven one.
Our first topic to be covered will be "How to Get the Most from Your Employees". This event can apply to business owners, managers of all levels as well as prospective business owners and managers.
Our educator for our inaugural Lunch N' Learn will be Ms. Maggie Jean, Owner & Founder of MJ's Coaching and Business Solutions LLC! Maggie will be able to incorporate both her formal training and her experience in Senior-Level Management to provide us all with a better understanding of how to get the highest level of productivity from, what is oftentimes, an operation's most valuable investment.
We are excited to present our first event at El Paraiso! After housing this Houston institution in Montrose for over 40 years, Owners Roberto & Betty Torres thought that the time might be right to retire. They leased out their building to another restaurant and closed shop.
After a bit of time, to our benefit, they decided that retirement was not quite in the cards for them and decided to reopen in their very own Lindale Park community!
The Torres Family are still offering up the same delicious food items and refreshing margaritas that they always have! They will have a special menu of select dishes for our enjoyment.
Participation is free. Participants will only be asked to pay for his or her lunch.
ABOUT MAGGIE JEAN
My journey as a top leadership development coach has been unconventional. I am a dedicated and committed professional. I am able to assist entrepreneurs, business leaders, and their teams with sound solutions and services to confront the most difficult obstacles in today's competitive global markets.
As owner and CEO of MJ's Coaching and Business Solutions, LLC, I have made it my mission to assist business leaders continue to innovate by offering inspiration and guidance necessary to help these individuals achieve considerable success for the organizations they lead. How so? I have been able to utilize my skills as a General Manager for a prominent Fortune 500 organization for numerous years. I led a team of over 100 employees, and produce exceptional revenue results in a $45MM dollar enterprise. My coaching and executive leadership capabilities provide solutions to leaders who are seeking reinvention, evolution, and growth for the long-term.