EXPAND

Lunch N' Learn - November
Free Event
Tuesday, Nov 09 12:00pm - 1:15pm
El Paraiso Mexican Cafe
4707 Irvington Blvd.


Houston, TX 77009

Event Contact


James Montalbano


713.370.9662
james@northsidechamber.org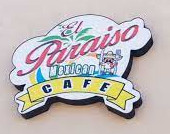 Our topic for this month will be "Demystifying CBD":
By now, we all have heard about the buzz that CBD is creating! CBD products are popping up everywhere - But what is CBD? Is it legal? Is it safe? Are the benefits proven? Will it get me high?
Come join CBD Educator and industry leader Amanda Rossen, who is owner of CBDTX.com, and Presidential Founder at Green Compass Global, as we demystify CBD and find out what it's actually all about!
About Amanda Rossen:

Amanda has been a CBD educator for over 6 years now, and is a Presidential Founder and Master Director for Green Compass Global, a pioneering USDA certified farm to family company in the hemp health and wellness space. Amanda loves working alongside her customers to help them with their health and wellness goals, as she also recruits, trains, and leads new and existing sales team members to do the same and to live the life they have always imagined!
Amanda has been an integral part of the growing national team that is breaking into new markets with Green Compass products across the country. Amanda was honored to receive 2 awards in 2020 for being both a "Top 10 Seller", as well as a "Top 10 Recruiter" out of more than 15,000 advocates nationwide. Amanda's true passion is to demystify the misconceptions about CBD, while educating about how the Endocannabinoid system works within the body, and how hemp products can play a pivotal role in overall health and wellness.
We are happy to present this event once again at El Paraiso Mexican Cafe! Mr. & Mrs. Torres and daughter Sandra Hernandez are the consummate hosts and will prepare a special menu of their made to order classic dishes that have stood the test of time for close to 50 years!