EXPAND
Member Spotlight
FINEST AUTO BODY AND PAINT
Finest Auto Body and Paint is committed to both excellence and customer safety in the auto collision industry.  We work will all insurance companies and can repair and restore all makes and models. 

Luncheon Featuring Harris County Clerk Stan Stanart + More!
Paid Purchase Tickets
Thursday, May 10 11:30am - 1:00pm
Leonel Castillo Community Center
2101 South Street


Houston, TX 77009

Event Contact


James Montalbano


832.413.2752
james@northsidechamber.org
LUNCHEON EVENT - Featuring Harris County Clerk Stan Stanart!
with Special Guests: Leaders of the Entrepreneurship Department of Houston Community College - Northeast!
The Office of Harris County Clerk Stan Stanart (His name may be the best name in Civil Service!) could possibly possess the most diverse list of responsibilities of any other governmental office in operation.
Chief Election Officer of the third largest county in the United States? - CHECK
Maintain the records of Commissioners Court, Probate Courts and County Civil Courts of Law? - CHECK
Records documents related to real property transactions? - CHECK
Maintains an index and issues copies of all recorded documents? - CHECK
Maintains and issues copies of birth and death licenses? - CHECK
Maintains and issues marriage licenses? - CHECK
Importantly: Want to open a business in Harris County and need the place to acquire a D.B.A.? - CHECK
Learn more about this very interesting office from a very interesting man! With this being an important election year, Mr. Stanart will put a special emphasis on our election process.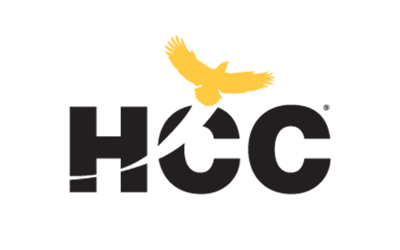 Have a great product or idea that you would like to market but have no concept on how to the process to get started?
Want to go into business for yourself but are overwhelmed with all of the details involved with making this a reality?
Possess an engineering background but need to learn how to be a better sales and marketing person?
If you are needing answers to any of the above questions (and many more), chances are the Entrepreneurship Department at Houston Community College - Northeast can assist you in finding these answers. Learn more about the many ways the staff at Houston Community College - Northeast can make your dreams a reality!
Thursday, May 10, 2018
11:30AM - 1:00PM
Leonel Castillo Community Center
2101 South Street
Houston, TX 77009
There will be time allotted from approximately 11:30AM to 11:45AM and at the conclusion of this event to network so bring your business cards and be prepared to share what it is that you do!
ABOUT HARRIS COUNTY CLERK, STAN STANART
After graduation from Oklahoma State University with a Bachelor of Science in Electronic Engineering Technology, Stan worked sixteen years in the aerospace industry. He focused his extensive computer hardware and software knowledge on technology in avionic testing, missile defense, real-time simulation and system testing for the international space station.
In 1994 he joined Compaq Computer Corporation where he was a developer and advanced system architect and held numerous managerial positions utilizing his technical expertise in computer product design and development.
In 2007 Stan joined the Harris County Tax Office as Manager of Hardware Information Technology. He was instrumental in advancing the technological abilities of that office improving services for the citizens of Harris County.
Stan was elected County Clerk of the third largest county in the country in November 2010 and has made many improvements to the office which include:
• The implementation of online document viewing capabilities
• The redesign of the Marriage License and the creation of the "Certification of Marriage" Certificate
• The implementation of electronic filing in County Civil and Probate Courts
• Became a Certified Elections/Registrar Administrator (CERA) through the National Association of Election Officials
• Found and directed the move into the new Election Technology Center after the 2010 warehouse fire
• The implementation of online signature verification process for ballots by mail saving tax-payers over $100,000.00 every county-wide election
• Implemented online filing capabilities for Campaign Finance Reports
Stan continues to improve the office's technology to better serve the public. He has far too many software certifications and accreditations to mention here along with solid budgeting, negotiating, and problem solving experience. Since 1996, Stan has volunteered many hours to our local civic and political process and was re-elected in November 2014.
Registration and Payment Information 
(Food and Beverage are Included in Price.) 
To better accommodate all of our attendees, we politely ask that attendees register and pay in advance.
Individual - Chamber Member - $20
Individual - Non-Chamber Member - $25
8 Seat Company Table - $200
(Includes Company Logo at Table, Optional Promo Table and Special Mention during Event.)
To purchase any of the above options, please refer to the drop down menu located at the right of this page.
For information about Promo Tables or for any questions regarding this special event please call 832.413.2752 or email to 
james@northsidechamber.org
 .