EXPAND
Member Spotlight

Lunch N' Learn - August 2022
Paid Purchase Tickets
Wednesday, Aug 10 12:00pm - 1:30pm
Houston Community College
630 W Little York Rd


Houston, TX 77091

Event Contact


Pamela Hernandez



info@northsidechamber.org

Lunch N' Learn 
Join us for this relevant and necessary discussion with our chamber member, Houston Community College-Northeast. 
Topic: Elevate! Creating the High-performing Entrepreneurial Enterprise

Description of Topic: Is your business producing the results you deserve? Are you working too many hours, stressed
out, anxious and not making enough money to make it all worth it?
Can you create a business that works for you? YES YOU CAN!!!
The Masterclass was developed to help entrepreneurs and business owners like you create a winning plan that will allow you to create a predictable, high income earning business that YOU run and manage instead of one that runs you.

In our session, we will cover foundational concepts:
- Clarity - The starting point for exceptional results
- What's your role? - Creating a culture of accountability
- Embracing Change – The only constant in business
- And much more
Presented by Austin Tenette, MBA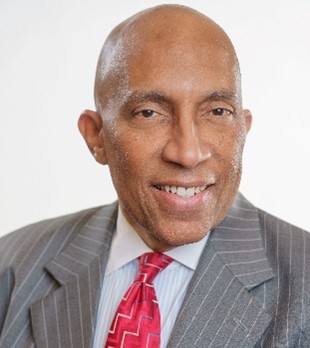 Biography: 
Austin Tenette is a Certified Executive Leadership and Business Coach with the FocalPoint Coaching and Training organization, helping leaders to unlock organizational potential to achieve better "Better Business Results". Austin earned his leadership stripes and global recognition, by achieving a 32% increase in operating profits in under 11 months of an underperforming business unit. Austin and team drove the unit's revenue to $42M, with a team of, 1,700 employees and 15 managerial direct reports serving over 300 client relationships. This journey served as the foundation of Austin's s Executive Leadership practice which focuses on individual contributors recently elevated into leadership roles and leaders interested in accelerating their career trajectory. Austin also produces a weekly TV segment "Better Business Results – with Coach Austin Tenette" sharing insights with the business community on how to improve their organizational performance.

As an Entrepreneur-in-Residence at Houston Community College, Austin co-created and co-delivers the HCC Mattress Mack School of Selling, working annually with over 3,000 aspiring and existing business owners to start, grow, and optimize their enterprises. In coaching emerging companies and leaders to Better Business Results, Austin focuses on the three drivers of profitable, sustainable, and exponential growth:
Strategic Direction and Execution, Customer Experience, and Team Dynamics. Austin holds an MBA from UCLA and serves on various boards throughout the greater Houston area.
Cost: A lunch box will be served. Members: $12 Non-Members: $15