EXPAND
Member Spotlight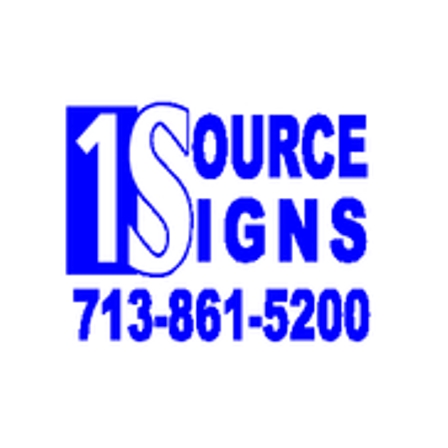 1 Source Signs
Since 2004, 1 Source Signs has been serving the City of Houston and surrounding cities with their custom sign needs. 1 Source Signs has been a leader in on premise signage for retail, commercial, industrial, church, and corporate facilities.  Read more to save 10% on your next project!
Jobs
Funeraria Del Angel (A Division of SCI International Corp.) is seeking a qualified Sales Manager.  Please read the Job Description Summary below and, if you feel that you are qualified for this position, apply at this link:
https://sci.wd5.myworkdayjobs.com/SCI/job/TX---Houston/Sales-Manager-II_Req94923
Job Description Summary
SALES MANAGER
Develops a well-trained sales staff that meets or exceed all sales quotas, increases market share and customer base within established budgetary levels while maintaining the highest ethical standards and observing Company policies and procedures.
JOB RESPONSIBILITIES
Staff Management and Leadership
Meet and exceed established location sales quotas

Ensure that Sales Counselors utilize methods as set forth in training manuals while observing Company policies and procedures

Provide initial and ongoing sales instruction to ensure that all Sales Counselors meet or exceed the needs of the customers

Manage Sales Counselors acting as their primary reference regarding the aftercare process, prospecting, product knowledge, sales presentations, closing skills, prices, terms, paperwork, sales guideline questions, compliance issues, and delivery of customer service
Market Share
Develop marketing programs that complement the geography, demographics, ethnicity, or religions of the community 

Analyze and be aware of competitor pricing

Plan and participate in community events designed to develop prospects and heighten awareness of the location
Expense Management
Review all pre-need contracts and at-need cemetery contracts to ensure compliance with HMIS, state/provincial and or federal laws

Approve all discounts offered to customers

Prepare reports that demonstrate compliance with financial controls
Operations Support
Maintain all marketing materials, training manuals, sales equipment and other sales supplies

Ensure that sales programs, incentives and awards, and sales presentations are budgeted, approved and conform to Company policies

Maintain all sales rooms and offices in a clean and orderly fashion to provide a professional atmosphere for Sales Counselors and the public
Compliance
Ensure that all sales counselors follow the Code of Conduct and obtain proper licensure

Ensure compliance of sales practices with federal, state/provincial and local regulations
MINIMUM REQUIREMENTS
Education
High school or equivalent

Bachelor's degree preferred
Experience
Sales experience not required

Sales Counselor and sales supervisory experience preferred

Experience presenting, training, coaching and motivating salespeople and sales forces a plus
Licenses
Valid state/province driver's license with good driving record

Insurance license as required by state/province law and as prescribed by each state board
Knowledge, Skills and Abilities
Working knowledge of Windows-based PC environment and MS office applications

Knowledge of Customer Relationship Management systems a plus

Ability to maintain confidentiality

Ability to work beyond standard business hours when necessary to service customers

Ability to set goals for employees that are challenging but achievable

Bilingual in English and Spanish required
External Job Links
We, at the Greater Northside Chamber of Commerce, are always eager to assist in finding employment opportunities for our Members and our Community as a whole!  We will be happy to post on this page most any opportunity that we are made aware of.  If you are an employer that is currently seeking out employees, please feel free to share any postings with us. 
To submit a job opportunity posting(s), please complete the following steps:
Go to the Home Page of this website and place your cursor over (Do not click) the tab on the right hand side in the slideshow that is labeled "Employment Opportunities",
Within seconds a banner will appear on the left hand side of the screen with a button labeled "Submit Job Opportunities", click on that button,
You will then be directed to the "Contact Form" screen in which you can then enter and submit your information.