EXPAND
Member Spotlight
Mamma Altman's Kangaroo Pizza
Mamma Altman's is a Pizza & Catering company providing the whole experience. From pickup/delivery food to catering. Giving you a one-stop shop to accomplish the party experience or activity, giving you more alternatives.  
Retail Solutions
Retail Solutions is a retail and commercial real estate brokerage firm offering property leasing, full tenant representation and investment sales services.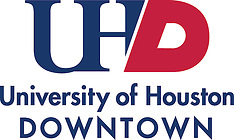 University of Houston - Downtown
The University of Houston-Downtown is a comprehensive four-year university offering bachelor's and master's degree programs aimed at career preparation.  
Jobs
External Job Links
We, at the Greater Northside Chamber of Commerce, are always eager to assist in finding employment opportunities for our Members and our Community as a whole!  We will be happy to post on this page most any opportunity that we are made aware of.  If you are an employer that is currently seeking out employees, please feel free to share any postings with us. 
To submit a job opportunity posting(s), please complete the following steps:
Go to the Home Page of this website and place your cursor over (Do not click) the tab on the right hand side in the slideshow that is labeled "Employment Opportunities",
Within seconds a banner will appear on the left hand side of the screen with a button labeled "Submit Job Opportunities", click on that button,
You will then be directed to the "Contact Form" screen in which you can then enter and submit your information.