EXPAND
Member Spotlight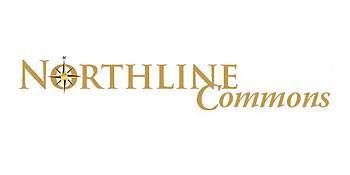 Northline Commons
Northline Commons provides northwest and inner-loop residents a new destination to run all of their errands. Houstonians can eat, shop, bank, and even get their hair cut, all at Northline's convenient open-air shopping center.
Angelica Vazquez - State Farm
Our mission is to help people manage the risks of everyday life, recover from the unexpected and realize their dreams.
Upcoming Events
A Very Special Luncheon Event with Reid Ryan, President of Business Operations - Houston Astros
Featuring a Prelude and Introduction from JIM McINGVALE (aka "MATTRESS MACK") Founder/Operator of Gallery Furniture!  (Stay afterward and tour this fabulous new Baker Ripley facility that is loaded with amenities!)   Witness Mr. Ryan share his experiences in the climb to the...
Ribbon Cutting Event - Funeraria Del Angel!

We hope to see you there! This will be a Fun event NOT a Somber one!
Networking Evening Social
Our Networking Evening Social events can provide an excellent opportunity to meet with, in a more relaxed and informal environment, like-minded Business Professionals as well as Civic and Community leaders. This event is open to all Chamber members and their guests as well as...
Jobs
External Job Links
We, at the Greater Northside Chamber of Commerce, are always eager to assist in finding employment opportunities for our Members and our Community as a whole!  We will be happy to post on this page most any opportunity that we are made aware of.  If you are an employer that is currently seeking out employees, please feel free to share any postings with us. 
To submit a job opportunity posting(s), please complete the following steps:
Go to the Home Page of this website and place your cursor over (Do not click) the tab on the right hand side in the slideshow that is labeled "Employment Opportunities",
Within seconds a banner will appear on the left hand side of the screen with a button labeled "Submit Job Opportunities", click on that button,
You will then be directed to the "Contact Form" screen in which you can then enter and submit your information.