EXPAND
Member Spotlight
Anne E. Kennedy, Attorney at Law
The Law Office of Anne E. Kennedy is located in Houston Texas. We focus on Immigration Law, and Family Law. We have a proven success rate. We fight to get our clients the best results.
Houston Community College
Houston Community College is an open-admission, public institution of higher education offering a high-quality, affordable education for academic advancement, workforce training, career development, and lifelong learning to prepare individuals in our diverse communities for life and work in a global and technological society.
Upcoming Events
Ribbon Cutting Event - Bocca Donuts & Kolaches!
We will be there and hope to see you as well! Let's provide Robert and his crew with a warm Northside "Howdy"! Robert and his crew will be providing 1 Complimentary Donut to EVERY SINGLE INDIVIDUAL who attends this event! (They know that, once you have tried one, you will...
Luncheon Featuring Harris County Clerk Stan Stanart + More!
LUNCHEON EVENT - Featuring Harris County Clerk Stan Stanart! with Special Guests: Leaders of the Entrepreneurship Department of Houston Community College - Northeast! The Office of Harris County Clerk Stan Stanart (His name may be the best name in Civil Service!) could possibly...
Member Deals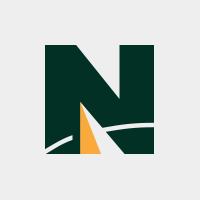 Member Deals
Mamma Altman's Kangaroo Pizza Special!
For Members of the Greater Northside Chamber of Commerce:
$1 off any lunch special
Free Pizza upgrade to a LARGE with our Pizza & Wing Deal or the Pizza & Pasta Deal.
Does your company have any specials or promotions that you would like us to share with all visitors to our website? 
If you are an active Business Member (beginning with Bronze Level) of the Greater Northside Chamber of Commerce, we will be happy to post any text-based advertisement along with a link to a landing page that you provide free of charge for up to 30 days.  Submissions for review and approval may be sent to This email address is being protected from spambots. You need JavaScript enabled to view it.. 
Would you prefer that your ad have a greater visual appeal?  If so, we can help create a banner-style ad (based off of an image that you provide) for beginning at only $50 that can run for up to 30 days. 
For further information, please contact James Montalbano at 713.370.9662 or This email address is being protected from spambots. You need JavaScript enabled to view it..  We are happy to assist your company in developing an effective campaign as well!