EXPAND
Member Spotlight
Mamma Altman's Kangaroo Pizza
Mamma Altman's is a Pizza & Catering company providing the whole experience. From pickup/delivery food to catering. Giving you a one-stop shop to accomplish the party experience or activity, giving you more alternatives.  
Retail Solutions
Retail Solutions is a retail and commercial real estate brokerage firm offering property leasing, full tenant representation and investment sales services.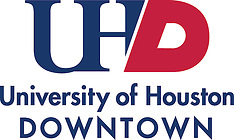 University of Houston - Downtown
The University of Houston-Downtown is a comprehensive four-year university offering bachelor's and master's degree programs aimed at career preparation.  
Retail Solutions
Retail Solutions is a retail and commercial real estate brokerage firm offering property leasing, full tenant representation and investment sales services.
PROPERTY LEASING
We work with owners to increase NOI every day. Each property is unique and deserves both a careful audit of its character, and time-tested marketing techniques. We provide both for our clients.
When we pursue a listing, we sit down with you to determine your individual situation, the short-term requirements and the long-term vision for your property. We develop a marketing and deal structure strategy to achieve top dollar for your space, presence for your property and improved long-term value for your asset. With more than 800 listings, Retail Solutions truly has its pulse on the market.
TENANT REPRESENTATION
Our team of brokers works with both retailers & landlord/owners on a daily basis. We leverage this experience & knowledge to negotiate the best deal "to be had" for our retail our tenants, taking into account their unique set of requirements.
Our goal is to have long-lasting relationships with our retail clients that are marathons, not sprints. We take pride in fulfilling their expansion needs & strategies. Our tenants know that we will be with them for the long haul and their success.
We represent national, regional and local retail tenants within the geographical borders of where they need us from coast to coast and beyond. Their industries are diverse in span from restaurant, apparel, fitness, grocery, hardware, pet supplies, furniture and electronics. Some current retail tenants we now serve are: Bailey Banks & Biddle, Pier 1 Imports, la Madeleine, CVS, and Einstein Bros Bagels.
Our exceptional research and execution capabilities allows us to achieve deals for these clients in superior spaces, in a timely manner, and below asking & market pricing. Our clients then out-position and out-perform their competition, while improving the bottom line.
Through our affiliation with the top retail tenant-rep firms in the nation, we are able to provide our clients with top-notch, local, site-selection services, while still remaining intimately involved in the execution of our clients' expansion strategy. And unlike our national counterparts who are locked into using their local affiliates, we get to hand-pick the best that each market has to offer, in the way of tenant representation, to ensure that our clients continue to see the consistency of superb value-add services, that we at Retail Solutions provide day-in and day-out.
INVESTMENT SALES
Experienced, Skilled & Informed:
Buying and selling a commercial real estate asset demands that you have a highly-skilled and experienced team in your corner. You need someone who keeps a close eye on the market, has an intimate understanding of the debt and equity markets and knows the leasing side of the story to truly sell the story on the ground which will maximize the attained sales price.
Market Knowledge & Relationships:
Our team not only possesses a depth of experience in retail sales brokerage, but we also commit to maintaining a constantly fresh and informed perspective on the marketplace and financial markets. To that end, membership and participation in national, regional and local professional organizations such as CCIM, the International Council of Shopping Centers (ICSC), and a long list of others, are vital to our ability to best serve our clients. However, it's the depth and breadth of our relationships in the commercial real estate community (locally and nationally), developed over many years in the trenches, that uniquely position us to deliver unparalleled results for our clients.