EXPAND
Member Spotlight
Mamma Altman's Kangaroo Pizza
Mamma Altman's is a Pizza & Catering company providing the whole experience. From pickup/delivery food to catering. Giving you a one-stop shop to accomplish the party experience or activity, giving you more alternatives.  
Retail Solutions
Retail Solutions is a retail and commercial real estate brokerage firm offering property leasing, full tenant representation and investment sales services.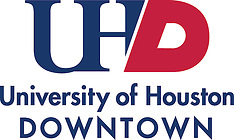 University of Houston - Downtown
The University of Houston-Downtown is a comprehensive four-year university offering bachelor's and master's degree programs aimed at career preparation.  
Court Record Research, Inc.
Court Record Research Inc. was founded in 1989 by the indomitable Fred Baca as a resource for Title Agencies, Real Estate Brokers and land managers looking for a reliable way to procure documents in and around Harris County.
The Company quickly grew to encompass a nationwide network of research agents at a time when the phrase "on-line access" was still many years away. The company flourished under the guidance of Angela Clark and Julius Jalufka throughout the last decade of the 20th Century.
The turn of the century brought many changes to the real estate industry and other sources of income were needed for the company to grow. Having been located within a block the Civil Courthouse at 301 Fannin for more than a decade, services for Law Firms seemed like a natural route to take and the Service of Process department was born.  In 2012 the company merged with Firsthand Process Service bringing new partners, Leonardo Villegas and Christopher S. Wathen in to move the company forward with enthusiasm, civic pride and extreme dedication to customer service.
Today Court Record Research is no longer headquartered in Downtown Houston. In 2015 the company made the decision to move just north of The Central Business District to the lifelong neighborhood of the two new partners; The Near Northside. Located in the old neighborhood medical clinic at 1320 Quitman Street the company hopes to be an asset to the community and The City of Houston at large.