EXPAND
Member Spotlight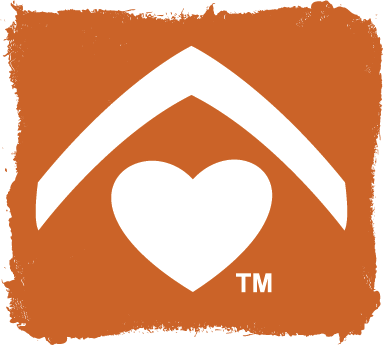 BAKERRIPLEY - LEONEL CASTILLO COMMUNITY CENTER
The Leonel Castillo Community Center provides a variety of services to low - and moderate-income families in need.

FIRST UNITED MORTGAGE GROUP
Welcome to First United Bank Mortgage.  Our purpose is to inspire and empower others to Spend Life Wisely!
FSB Electric, LLC
Offering over thirty years' of electrical industry experience. Providing a wide range of electrical services...
ABC Dental - Northline
QUALITY CARE FOR THE ENTIRE FAMILY
At ABC Dental, we take pride in offering the absolute best dental care for each member of your family. We aim to provide easy and pleasant experiences for everyone, from the fun play areas in the waiting room to the simplified check-out and billing procedures after your visit. You will look forward to your next check-up in six months!
PREVENTIVE PRACTICES LONG-TERM ORAL HEALTH
By being shown the best practices in oral hygiene and employing the latest methods in preventive care, our patients can enjoy the long-term benefits of excellent oral health. Kids can stay focused in school rather than dealing with toothaches and cavities. Parents can use their personal days for vacations rather than having root canal procedures. We do our best to keep our patients happy and healthy.
SERVICES:
ADULTS
Cleaning & Preventive
Comprehensive Oral Exam
Sealants
Fillings
Crowns & Bridges
Deep Cleaning (Scaling & Root Planing)
Digital X-Rays
Prenatal Dental Exams
Mouth Guards
Cosmetic & Prosthodontics
Whitening (Complimentary Teeth Whitening upon completion of treatment)  
Implants
Porcelain Crowns
Porcelain Veneers
Porcelain Makeover
Dentures
Oral Surgery
Wisdom Teeth Removal
Root Canal
CHILDREN
Cleaning & Preventive
Oral Exam
Sealants
Topical Fluoride Shield/Varnish
Prophylaxis
Fillings
Digital X-Rays
Mouth Guards
Spacers
Cosmetic & Prosthodontics
Oral Surgery
Tooth Extraction
Tongue-Tie Correction / Frenectomy
Emergency Services
BABIES
Cleaning & Preventive
First Dental Home Visit
Consultation & Instructions for Parents
Nutrition Counseling 
ABOUT ABC FAMILY DENTISTRY:
Dr. Iraj Jabbary, the Founder of ABC Family Dentistry, grew up in the ancient city of Bam, Iran. After suffering a severe toothache in second grade with no dentist nearby to treat him, he knew he wanted to become a dentist. He understood even at that young age that no child should have to suffer because they don't have access to quality dental care. He moved to the United States by himself as a teenager and worked two jobs to put himself through college in order to fulfill his dream.
The first ABC Dental location was founded in Cleveland, Texas in 1995. Over 20 years and six locations later, the ABC Dental family has flourished while maintaining Dr. Jabbary's passion for putting each patient's needs first. Dr. Jabbary has been recognized for his humanitarian efforts across the Houston and Pasadena areas. Most recently he was honored with the Jean Davis Myers VIPS award in 2017 for HISD. Over the course of five years, he organized initiatives that provided 29,000 bicycles and 33,000 packages of school supplies to students in need.
We Love giving back to the community and making our patients dental visit an enjoyable one. We host a variety of community events such as Back to School Backpack and School Supplies  Distribution, Winter Wonderland Toy Distribution, and monthly events all open to the public.