EXPAND
Member Spotlight
Mamma Altman's Kangaroo Pizza
Mamma Altman's is a Pizza & Catering company providing the whole experience. From pickup/delivery food to catering. Giving you a one-stop shop to accomplish the party experience or activity, giving you more alternatives.  
Retail Solutions
Retail Solutions is a retail and commercial real estate brokerage firm offering property leasing, full tenant representation and investment sales services.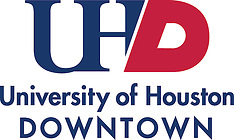 University of Houston - Downtown
The University of Houston-Downtown is a comprehensive four-year university offering bachelor's and master's degree programs aimed at career preparation.  
AAMCO Transmissions & Total Car Care
AAMCO Transmissions and Total Car Care is a national chain of 675 shops across USA and Canada. AAMCO began in 1957 and is the world's leading transmission repair company, with more than 60 years experience. AAMCO through AAMCO University ensures that our transmission specialists and general technicians acquire high-quality, industry leading training in transmission repair and rebuild and general automotive repair.
Transmission Services
AAMCO provides remanufactured and custom rebuilt transmissions. Our remanufactured transmissions are
• AAMCO Factory Certified Remanufactured transmissions
• Updated with the latest parts
• Dyno and pressure tested before they leave the factory
Warranty
At AAMCO our work is backed by the most generous warranty protection in the industry. Depending on the service you choose, you may select from the following warranty levels:
• For factory certified re-manufactured transmissions
 18 months or 18,000 miles – whichever comes first
 3-years unlimited miles
• For custom rebuilt transmissions
 18 months or 18,000 miles – whichever comes first
 36 months or 50,000 miles – whichever comes first
Lifetime coverage may be available, depending on vehicle make and model
Through our warranty service, we've got you covered from coast to coast, as our warranties are honored at any of the 675 shops.

Total Car Care (TCC) Services
In addition to transmission services, we offer a comprehensive set of Total Car Care Services
• Free Vehicle Courtesy Check (VCC) and electronic scan
• Comprehensive preventive maintenance services
• Clutch service and repair
• Standard transmission service and repair
• Differential and transfer case service and repair
• U-joint and CV axle service and repair
• Brakes, rotors and caliper repair
• Shocks, struts and suspensions repair
• AC & Heating
• Transmission and engine mount replacement
• Electronic control diagnostics and repair
• Towing services (call for details)
• Multiple financing options available
We offer top quality parts and warranties most of our TCC work
General Manager
Meet our General Manager – Anthony Proano
Anthony Proano has managed multiple auto repair shops over the last 20 years, in San Francisco, Chicago, Lake Jackson and Houston. At his last company (another national chain), Anthony was considered one of the top managers across the country. Anthony is a problem solver who always seeks to get comprehensive diagnostics on customer vehicles, recommend cost-effective and holistic repair plans to customers, designed to get them back on the road as quickly and safely as possible. Anthony is very conscious of your family's safety. Feedback on Anthony by customers suggest that he is thoughtful, considerate, fair and knowledgeable.
Anthony may be reached at the shop located at
4730 North Shepherd
Houston, TX 77018
Tel: 713 691 7151.