EXPAND
Member Spotlight
FINEST AUTO BODY AND PAINT
Finest Auto Body and Paint is committed to both excellence and customer safety in the auto collision industry.  We work will all insurance companies and can repair and restore all makes and models. 

Contacts N' Coffee!
Free Event
Tuesday, Jan 29 8:00am - 9:30am
Trigo's Restaurant
5902 Fulton St.


Houston, TX 77009

Event Contact


James Montalbano


713.370.9662
james@northsidechamber.org
Our "Contacts N' Coffee" events are an excellent opportunity to meet Business Professionals as well as Civic and Community Leaders as a means of sharing with them what it is that you do and, importantly, what entities make great referrals for you. A more structured format, these events provide EVERYONE with an opportunity to shine!
This event is open to all Chamber Members, their guests and anyone else who may be interested in the Greater Northside Chamber of Commerce.
* Active Silver-Level Chamber Members on up will receive one complimentary breakfast per company.
Our Featured Presenter will be Aijaz Syed, Managing Director for Convenient Urgent Care. (One of our Chamber's Newest Gold Members!) Learn more about the various treatments that Convenient Urgent Care offers and how they can possibly save their patients a significant amount of money for quality and compassionate care.
Also, get answers to such pertinent questions as "What is the difference between an "Urgent Care" facility and an "Emergency Room"?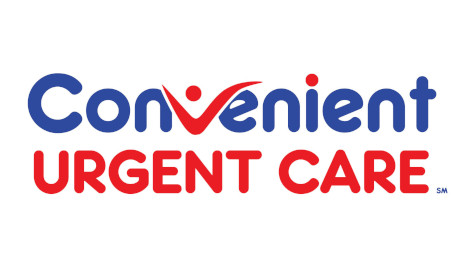 ABOUT CONVENIENT URGENT CARE:
WHAT WE DO
At Convenient Urgent Care, many of your medical needs can be met in a safe, secure, and top quality facility. Our team works quickly to ensure you are given fast, efficient appointments and the care that you need. Each member of our staff is properly trained to provide the most innovative and proven methods for treating patients for many types of needs. We're here to help you feel better as soon as possible.
WALK IN VISITS ARE AVAILABLE
One of the key benefits of our urgent care medical facility is that you don't need an appointment. Stop in to see our doctors whenever you need a bit of support or help. Our team will do its best to keep wait times as low as possible. We accept most forms of health insurance, too. This makes it very easy for you to get the care you need close to home and without a long wait for an appointment or to be seen.
LET US HELP YOU WITH MANY AILMENTS
Our trained physicians provide a wide range of support and care for patients. Come in for a wellness exam, physicals, or routine blood work. We are happy to get you in and out of the office quickly and affordably for all of these needs. Are you feeling sick or under the weather? Worried about your child's health? Visit us for a fast and convenient appointment with our experienced doctors and nurses. We can help you with many of your needs.
ABOUT Trigos Mexican:
Nestled in the historic Northside community of Lindale Park, Trigo's has built quite a following and has become a destination spot for diners throughout the region. (Including some acclaimed local chefs!) Trigo's has been kind enough to create a custom menu selection for this event. We are confident that you will enjoy their offerings!
To RSVP for this event, please respond to james@northsidechamber.org.