EXPAND
Member Spotlight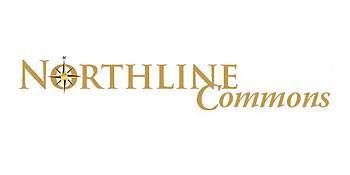 Northline Commons
Northline Commons provides northwest and inner-loop residents a new destination to run all of their errands. Houstonians can eat, shop, bank, and even get their hair cut, all at Northline's convenient open-air shopping center.
Angelica Vazquez - State Farm
Our mission is to help people manage the risks of everyday life, recover from the unexpected and realize their dreams.
Upcoming Events
A Very Special Luncheon Event with Reid Ryan, President of Business Operations - Houston Astros
Featuring a Prelude and Introduction from JIM McINGVALE (aka "MATTRESS MACK") Founder/Operator of Gallery Furniture!  (Stay afterward and tour this fabulous new Baker Ripley facility that is loaded with amenities!)   Witness Mr. Ryan share his experiences in the climb to the...
Ribbon Cutting Event - Funeraria Del Angel!

We hope to see you there! This will be a Fun event NOT a Somber one!
Networking Evening Social
Our Networking Evening Social events can provide an excellent opportunity to meet with, in a more relaxed and informal environment, like-minded Business Professionals as well as Civic and Community leaders. This event is open to all Chamber members and their guests as well as...
History of the Northside
The Greater Northside, immediately north of downtown, consists of wood frame homes surrounding commercial properties along North Main and Fulton. Moody Park is an important gathering place in the center of the community, as is the Davis High School / Marshall Middle School / Carnegie Library complex in the southern part of the community. With the new MetroRail line having been completed, traveling downtown from Near Northside is a quick ride to get to work, a concert or a dinner out.
Development of the Greater Northside neighborhood began in the 1880s-1890s with the expansion of the nearby Hardy Rail Yards. With the decrease of rail traffic and increase in suburban development in Houston, the neighborhood began to decline after World War II. A few residents live in the neighborhood that was altered in 1954 by the construction of the Elysian Viaduct.
We are a neighborhood that is rich in history and culture. While we have long been an overlooked part of the city there are exciting changes taking place all around. We are now one of the fastest growing neighborhoods in Houston and one of the most promising places to start a new business. Our future is bright and we are hard at work developing this community into something new and exciting, all the while preserving the rich heritage which adds so much to the Northside way of life.