EXPAND
Member Spotlight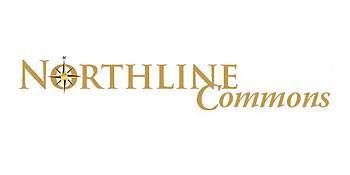 Northline Commons
Northline Commons provides northwest and inner-loop residents a new destination to run all of their errands. Houstonians can eat, shop, bank, and even get their hair cut, all at Northline's convenient open-air shopping center.
Angelica Vazquez - State Farm
Our mission is to help people manage the risks of everyday life, recover from the unexpected and realize their dreams.
Upcoming Events
A Very Special Luncheon Event with Reid Ryan, President of Business Operations - Houston Astros
Featuring a Prelude and Introduction from JIM McINGVALE (aka "MATTRESS MACK") Founder/Operator of Gallery Furniture!  (Stay afterward and tour this fabulous new Baker Ripley facility that is loaded with amenities!)   Witness Mr. Ryan share his experiences in the climb to the...
Ribbon Cutting Event - Funeraria Del Angel!

We hope to see you there! This will be a Fun event NOT a Somber one!
Networking Evening Social
Our Networking Evening Social events can provide an excellent opportunity to meet with, in a more relaxed and informal environment, like-minded Business Professionals as well as Civic and Community leaders. This event is open to all Chamber members and their guests as well as...
Business Partnerships
At one of our recent Contact-N-Coffee breakfasts something happened that perfectly demonstrates the value of being part of the Northside Chamber of Commerce. A representative of Houston Community College expressed her desire to get the word out to young people in the Northside about a program which allows students to earn college credits while they are in still in high school. From across the table a Tae Kwon Do instructor spoke up and said that he had the perfect venue for her to address a group of students. A partnership began to form between these two members and a date was set for the rep from HCC to visit the dojo.
In the Northside, restaurants are beginning to buy their produce from local vendors, craft brewers are selling their product to local restaurants. Small business owners are purchasing their branding materials from local providers and, in the process, getting great "neighborly" service at prices that compete with online providers. When local businesses do their business locally, everyone benefits. These are the kinds of partnerships that the Greater Northside Chamber of Commerce facilitates. This is business the "Northside way."