EXPAND
Member Spotlight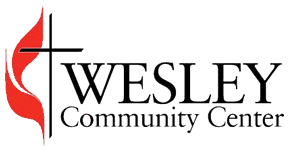 Free Tax Preparation at Wesley Community Center!
Free Income Tax Preparation courtesy of Wesley Community Center and AARP! Click on Read More below for more information how you can help educate and spread the word.

METRO
METRO's mission is to provide safe, clean, reliable and friendly public transportation services to our region.
Raising Cane's
Our concept is simple and unique… we only have ONE LOVE – quality chicken finger meals!

Luncheon Event w/ METRO President and CEO, Tom Lambert!
Individual CM ($20)
Individual Chamber Members only
Individual NCM ($29)
Non-Chamber Member Tickets
Company CM ($200)
Chamber Members Only. Includes 8 Seats, Centerpiece w/ Logo, Optional Promo Table & Event Mention
Company NCM ($270)
Non Chamber Members. Includes 8 Seats, Centerpiece w/ Logo, Optional Promo Table & Event Mention
This is a tremendous opportunity to learn, directly from the top, more about METRO and its METRO NEXT program that will shape the future of our region's public transportation system for many years to come.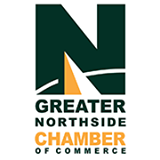 A Very Special Luncheon Event with Mr. Tom Lambert, President and CEO of METRO!
METRO is working on the development of a regional transit plan that will identify major capital investments and other improvements needed to meet the mobility challenges of the next 20 years.
This plan will involve not only Northside but our entire region. No matter what part of our area that you work and/or reside in, we urge to you to be in attendance.
There will be time allotted both before and at the conclusion of this event to network so bring your business cards and be prepared to share what it is that you do!

Please note that a portion of all proceeds from our Luncheon Events go towards our Community-Based Initiatives.
For information about Promo Tables or for any questions regarding this special event please call 832.413.2752 or email to james@northsidechamber.org.
ABOUT MR. LAMBERT

Thomas C. (Tom) Lambert is the President & Chief Executive Officer of the Metropolitan Transit Authority of Harris County (METRO). He has served in this role since 2014. Mr. Lambert leads a team of four thousand employees in the management and operation of transit services for the nation's fourth largest city.

Mr. Lambert previously served as the agency's Executive Vice President. He also held two other executive positions at METRO. Mr. Lambert was Senior Vice President and Chief Administrative Officer, where he was responsible for more than one dozen departments including: Performance Improvement, Information Technology, Human Resources, Marketing & Corporate Communications, and Office of Small Business. Prior to the chief administrative position, Mr. Lambert was Senior Vice President & Chief of Police of the Department of Public Safety.

Before joining METRO in 1979, Mr. Lambert worked with the Austin Police Department. He holds a Bachelor of Arts degree in political science from Southwest Texas State University and a Master of Arts degree in public administration from the University of Houston. He also completed a month-long executive training program at Harvard University's John F. Kennedy School of Government (Senior Executive in State and Local Government).

Mr. Lambert is currently a board member for the American Public Transportation Association and is METRO's alternate member on the Transportation Policy Council (the region's metropolitan planning organization) of the Houston-Galveston Area Council. He also serves on the Texas Technology Task Force and Texas A&M Transportation Institute Advisory Council.

Over his extensive career, Lambert has held more than one dozen leadership roles for various organizations including:

· Intelligent Transportation Systems (ITS) – Advisory Committee for the U.S. DOT
· Intelligent Transportation Society of America (ITS America) – Board of Directors,
Executive Committee, Chairman
· American Public Transportation Association (APTA) Public Safety Committee –
Chairman
· Transportation Security Administration Peer Advisory Group – Chairman
· Houston TranStar (the Houston region's transportation and emergency management
center) -Leadership Team, Chairman
· FBI's Joint Terrorism Task Force – Executive Board
· Houston Area Chiefs of Police Association – President and member
· Graduate, 57th National Urban Mass Transportation Management Seminar,
Northeastern University – President
· Associate Staff Instructor for Mass Transit Security Training, U.S. Department of
Transportation, Transportation Safety Institute
· Urban Mass Transportation Administration Security Faculty Advisory Committee

HONORS- Individual and Agency Leadership

· American Public Transportation Assocation's (APTA 2018) Outstanding Public
Transportation Manager
· Texas Transit Association Outstanding Metropolitan Transit System of the Year
· Texas Diversity Council's Corporate DiversityFIRST Leadership Award- 2017
Award-2017
· Outstanding Public Transportation System Award for 2015- American Public
Transportation Association
· Superior Performance Award, U.S. Department of Transportation, Transportation
Safety Institute
· Who's Who in Law Enforcement
· Life Saving Award, Austin Police Department, Austin, Texas