EXPAND
Member Spotlight
Lara Allen, Realtor, Keller Williams - Memorial
Being my clients' advocate is of great importance to me.  I make client satisfaction and peace of mind a priority in each real estate transaction. 
Lindale Park Civic Club
Lindale Park is nestled among tall oaks and countless magnolias in Houston's Near Northside. Sometimes called The Hidden Jewel of the inner-loop neighborhoods, Lindale Park is east of Interstate 45 and north of downtown Houston. 
The Gutierrez Law Firm
For more than 40 years, injury victims in Texas have turned to the lawyers at The Gutierrez Law Firm in their time of need.

Luncheon Event w/ METRO President and CEO, Tom Lambert! - UPDATE

Notice: Undefined variable: payText in /home/nchamber/public_html/templates/northside/html/com_content/article/event.php on line 120

DUE TO CIRCUMSTANCES BEYOND HIS CONTROL, MR. LAMBERT WILL BE UNABLE TO PARTICIPATE IN OUR LUNCHEON EVENT TOMORROW.
IN HIS PLACE, HOWEVER, WILL BE MR. ROBERTO TREVINO, P.E. (Pictured), EXECUTIVE VICE PRESIDENT OF PLANNING, ENGINEERING AND CONSTRUCTION AT Houston METRO.
WE WILL ALSO HAVE MR. MIKE SPEARS, PRESIDENT OF Yellow Cab Houston AND MS. JEANETTE RASH, CO-FOUNDER AND PRESIDENT OF Fast Tow Wrecker Service IN OUR PROGRAM AS WELL.
This is a tremendous opportunity to learn, directly from the top, more about METRO and its METRO NEXT program that will shape the future of our region's public transportation system for many years to come.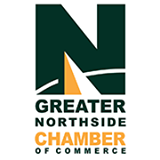 A Very Special Luncheon Event with Mr. Tom Lambert, President and CEO of METRO!
METRO is working on the development of a regional transit plan that will identify major capital investments and other improvements needed to meet the mobility challenges of the next 20 years.
This plan will involve not only Northside but our entire region. No matter what part of our area that you work and/or reside in, we urge to you to be in attendance.
There will be time allotted both before and at the conclusion of this event to network so bring your business cards and be prepared to share what it is that you do!

Please note that a portion of all proceeds from our Luncheon Events go towards our Community-Based Initiatives.
For information about Promo Tables or for any questions regarding this special event please call 832.413.2752 or email to james@northsidechamber.org.