EXPAND
Member Spotlight
Vida Family Medicine
Our Direct Primary Care (DPC) model and small practice size allows patients to spend more time with the doctor with minimal to no time in the waiting room.

Luncheon Event w/ METRO President and CEO, Tom Lambert! - UPDATE
Paid Purchase Tickets
Tuesday, Feb 19 11:15am - 1:00pm
Leonel Castillo Community Center
2101 South Street


Houston, TX 77009

Event Contact


James Montalbano


832.413.2752
james@northsidechamber.org
DUE TO CIRCUMSTANCES BEYOND HIS CONTROL, MR. LAMBERT WILL BE UNABLE TO PARTICIPATE IN OUR LUNCHEON EVENT TOMORROW.
IN HIS PLACE, HOWEVER, WILL BE MR. ROBERTO TREVINO, P.E. (Pictured), EXECUTIVE VICE PRESIDENT OF PLANNING, ENGINEERING AND CONSTRUCTION AT Houston METRO.
WE WILL ALSO HAVE MR. MIKE SPEARS, PRESIDENT OF Yellow Cab Houston AND MS. JEANETTE RASH, CO-FOUNDER AND PRESIDENT OF Fast Tow Wrecker Service IN OUR PROGRAM AS WELL.
This is a tremendous opportunity to learn, directly from the top, more about METRO and its METRO NEXT program that will shape the future of our region's public transportation system for many years to come.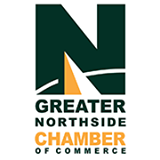 A Very Special Luncheon Event with Mr. Tom Lambert, President and CEO of METRO!
METRO is working on the development of a regional transit plan that will identify major capital investments and other improvements needed to meet the mobility challenges of the next 20 years.
This plan will involve not only Northside but our entire region. No matter what part of our area that you work and/or reside in, we urge to you to be in attendance.
There will be time allotted both before and at the conclusion of this event to network so bring your business cards and be prepared to share what it is that you do!

Please note that a portion of all proceeds from our Luncheon Events go towards our Community-Based Initiatives.
For information about Promo Tables or for any questions regarding this special event please call 832.413.2752 or email to james@northsidechamber.org.