EXPAND
Member Spotlight
Lara Allen, Realtor, Keller Williams - Memorial
Being my clients' advocate is of great importance to me.  I make client satisfaction and peace of mind a priority in each real estate transaction. 
Lindale Park Civic Club
Lindale Park is nestled among tall oaks and countless magnolias in Houston's Near Northside. Sometimes called The Hidden Jewel of the inner-loop neighborhoods, Lindale Park is east of Interstate 45 and north of downtown Houston. 
The Gutierrez Law Firm
For more than 40 years, injury victims in Texas have turned to the lawyers at The Gutierrez Law Firm in their time of need.

Luncheon with World Amateur and Professional Champion - Rocky Juarez- Special Discounts!

Notice: Undefined variable: payText in /home/nchamber/public_html/templates/northside/html/com_content/article/event.php on line 120

Company Table - Special Discount!
Please note that we are now offering the following Special Pricing on Company Tables for this event only:
$150 for Members (Was $200)
$200 for Non-Members (Was $250)
Company Tables consists of:
8 Luncheon Seats
A Centerpiece on Table w/ Company Logo
A Complimentary Display Table (A $100 Value)
Special Mention in the Program
Offer expires at 2:00PM tomorrow (Tuesday, April 29) - So act fast!   (To Purchase - Please click on the "Purchase Tickets" link to the right.)
(If you had already purchased a Company Table at the old pricing, you will automatically be refunded the difference.)
PLEASE NOTE: We have a KEY ADDITION to this event that should not be missed by those that are interested in the ACCESS to HEALTHCARE IN OUR COMMUNITY.
Representatives from University of Houston - Downtown will present to us their findings from a major study that they have recently conducted (Which was supported by the GNCC) regarding the state of Primary Healthcare Access and Availability throughout the various pockets that comprise our community.
This information shared will provide a valuable resource on what needs will need to be addressed moving forward. We hope to see any interested parties in attendance.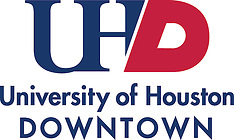 Also, participating in our program at this event will be J.P. Cortez, Executive Director for our community's M.D. Anderson YMCA. J.P. will update us as to the goings on at our "Y" both currently and in the future.