EXPAND
Member Spotlight
Vida Family Medicine
Our Direct Primary Care (DPC) model and small practice size allows patients to spend more time with the doctor with minimal to no time in the waiting room.

Virtual Town Hall w/ Harris County Recovery Czar, Armando Walle
Free Event
Thursday, May 21 2:00pm - 3:00pm

Virtual

Event Contact


James Montalbano


713.370.9662
james@northsidechamber.org
On April 20 of this year, Harris County Judge Lina Hidalgo formally announced her choice to lead our County in its recovery from the COVID-19 pandemic crisis - Texas State Rep. (and Northsider) Armando Walle.
"This is not an honorary position. It is not a symbolic one, this is a position that will get things done," said Judge Hidalgo during a briefing on the county's coronavirus response efforts. "That's why I've named Rep. Walle, who has a track record of getting things done for this community."
We highly encourage you to participate in this Town Hall concept where Rep. Walle will update us as to what has already been accomplished, what is currently happening and what his possible plans are moving forward. We will allow as much time as possible for a Q&A session as well.
We have a limited number of spaces available, so we recommend that you register as soon as possible to ensure participation.
REGISTER HERE:  https://us02web.zoom.us/meeting/register/tZ0kdOusqDojH9zVWwr2zcU1VGs5_P7ermo1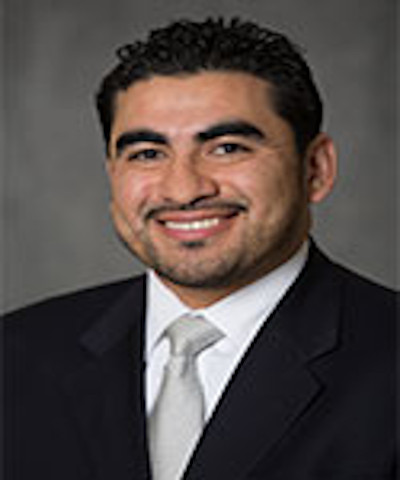 ABOUT REPRESENTATIVE ARMANDO WALLE
State Representative Armando Walle is serving his sixth term in the Texas House of Representatives. First elected in 2008, Representative Walle represents Texas House District 140 which consists of portions of north Houston and unincorporated portions of north Harris county-- including parts of the Northside and Aldine communities, where he grew up, graduated from MacArthur High School, and still resides.
During his time in the Texas Legislature, Representative Walle has worked on many issues important to him and his constituents, with a particular focus on improving the health, safety, and economic well-being of working families. Representative Walle, raised by a single mother and the oldest of 5 children, was the first in his family to attend and graduate from college. The experiences and lessons of his humble upbringing have informed his legislative priorities. Representative Walle has authored a variety of bills toward those priorities; from providing water utility customers recourse for nonexistent water service, to helping nursing mothers return to work, to establishing Texas' Maternal Mortality and Morbidity Task Force. His efforts as an elected official have been instrumental in bringing new clinics to medically underserved areas in House District 140, and building the East Aldine Town Center-- which includes the BakerRipley campus, the Harris County 911 Call Center, and eventually a campus of Lone Star College-North Harris.
Representative Walle is currently a member of the House Committee on Appropriations, serving as Vice-Chair of the Appropriations Subcommittee on Article III (public and higher education) and as a member of the Appropriations Subcommittee on State Infrastructure, Resiliency, and Investment. Representative Walle, in his work on the House Appropriations committee, has sought to broaden access to healthcare by providing more resources to and protecting the state's women's health programs while fighting perennial efforts to erode safety net programs crucial to so many children and families across the state.
He also serves as a member of the House Committees on Higher Education, Redistricting, and Local and Consent Calendars. Representative Walle has previously also served on the House Committees on Energy Resources, Human Services, Business & Industry, and Insurance, as well as the Appropriations Subcommittees on Article II (health and human services agencies) and Article VI, VII, & VIII (natural resources, business & industry, and regulatory entities), and others.
Representative Walle is a member of a number of legislative caucuses, including the Mexican-American Legislative Caucus, for which he serves on the board as Treasurer. He is also a member of the House Democratic Caucus, Women's Health Caucus, and LGBTQ Caucus.
Before Representative Walle was elected to the Texas House, he served on the staff of multiple elected officials, including Congressman Gene Green and Congresswoman Sheila Jackson Lee, where he led different community projects including Immunization Day, Paying for College workshops and senior citizen issue forums. Now a practicing attorney, Representative Walle earned his bachelor's and law degree from the University of Houston.
In his free time, State Representative Walle enjoys spending time with his family-- his wife, Debbie Walle, a Texas Women's University graduate, and their two young sons-- frequently celebrating and lamenting the ups and downs of his beloved University of Houston Cougars, Houston Astros, Houston Texans, and Houston Rockets.