EXPAND
Member Spotlight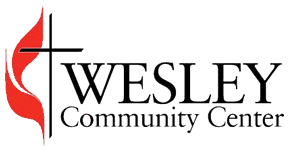 Free Tax Preparation at Wesley Community Center!
Free Income Tax Preparation courtesy of Wesley Community Center and AARP! Click on Read More below for more information how you can help educate and spread the word.

METRO
METRO's mission is to provide safe, clean, reliable and friendly public transportation services to our region.
Raising Cane's
Our concept is simple and unique… we only have ONE LOVE – quality chicken finger meals!
GNMD and Lindale Heathcare Ribbon Cutting Recap. (Held 11/15/2018)
Well, the Red Carpet was literally rolled out at the Ribbon Cutting/Grand Opening of the brand new building that houses Lindale Healthcare and Greater Northside Management District!
The front parking lot was converted into a luxurious night club complete with a DJ, dance floor, lights, sofas, a full bar and delicious food! Many thanks to Dr. Bui and his staff for including us in this special event!
Chamber Partners Present include;
Council Member Karla Cisneros,
Rebecca Reyna, Anibeth Turcios, Jorge Bustamante and Sylvia Padilla from Greater Northside Management District,
Ariana Campos from the Office of State Representative Jessica Farrar,
Representatives from Avenue,
J.P. Cortez Executive Director, MD Anderson Family YMCA,
Russell Hernandez from Hernandez Properties,
Teresa Flores, Board Chair, The Greater Northside Chamber of Commerce,
Josie Robles, Board Member, The Greater Northside Chamber of Commerce,
AND MORE! (Partners, Please message us if we left you off.)
Thanks to Josie Robles for the photos!