EXPAND
Member Spotlight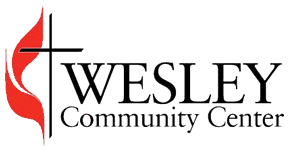 Free Tax Preparation at Wesley Community Center!
Free Income Tax Preparation courtesy of Wesley Community Center and AARP! Click on Read More below for more information how you can help educate and spread the word.

METRO
METRO's mission is to provide safe, clean, reliable and friendly public transportation services to our region.
Raising Cane's
Our concept is simple and unique… we only have ONE LOVE – quality chicken finger meals!
Scholarships and Block Grants Initiative Competed for 2018!
Well, our Scholarships and Block Grants initiative for 2018 has now been completed with the issuance today of our Block Grant to Sam Houston Math, Science, and Technology Center ! Thanks to all of our Members and Visitors alike that attended our Luncheon events that made this initiative possible.
Teresa Flores (Our fearless Leader), Tina Morgado (one of our newest Board Members and Community Outreach Director for ABC Dental Crosstimbers) and I were on hand to present Hermelinda Cazares and Jennifer Galvan from Sam Houston with their check.
It is very apparent the passion that Ms. Cazares and Ms. Galvan share for both Sam Houston and our community as a whole. We can tell that they are doing a tremendous service to both!
We are planning to grow this Scholarships and Block Grants program exponentially over the upcoming years and it will happen because of all of your support!
Until next year!
James Montalbano, Executive Director, The Greater Northside Chamber of Commerce