EXPAND
Member Spotlight
Mamma Altman's Kangaroo Pizza
Mamma Altman's is a Pizza & Catering company providing the whole experience. From pickup/delivery food to catering. Giving you a one-stop shop to accomplish the party experience or activity, giving you more alternatives.  
Retail Solutions
Retail Solutions is a retail and commercial real estate brokerage firm offering property leasing, full tenant representation and investment sales services.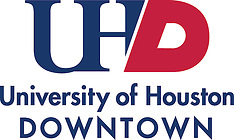 University of Houston - Downtown
The University of Houston-Downtown is a comprehensive four-year university offering bachelor's and master's degree programs aimed at career preparation.  
Scholarships and Block Grants Initiative Competed for 2018!
Well, our Scholarships and Block Grants initiative for 2018 has now been completed with the issuance today of our Block Grant to Sam Houston Math, Science, and Technology Center ! Thanks to all of our Members and Visitors alike that attended our Luncheon events that made this initiative possible.
Teresa Flores (Our fearless Leader), Tina Morgado (one of our newest Board Members and Community Outreach Director for ABC Dental Crosstimbers) and I were on hand to present Hermelinda Cazares and Jennifer Galvan from Sam Houston with their check.
It is very apparent the passion that Ms. Cazares and Ms. Galvan share for both Sam Houston and our community as a whole. We can tell that they are doing a tremendous service to both!
We are planning to grow this Scholarships and Block Grants program exponentially over the upcoming years and it will happen because of all of your support!
Until next year!
James Montalbano, Executive Director, The Greater Northside Chamber of Commerce