EXPAND
Member Spotlight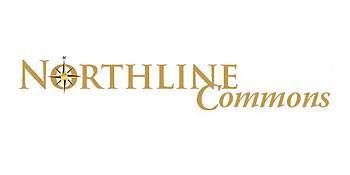 Northline Commons
Northline Commons provides northwest and inner-loop residents a new destination to run all of their errands. Houstonians can eat, shop, bank, and even get their hair cut, all at Northline's convenient open-air shopping center.
Angelica Vazquez - State Farm
Our mission is to help people manage the risks of everyday life, recover from the unexpected and realize their dreams.
Upcoming Events
A Very Special Luncheon Event with Reid Ryan, President of Business Operations - Houston Astros
Please Refer to the Map Below for Information Regarding our Parking for our Luncheon Event with Reid Ryan, President of Business Operations for the Houston Astros. (BakerRipley will be providing Complimentary Valet Parking for this Event!) Seats are still available but Please...
Ribbon Cutting Event - Funeraria Del Angel!

We hope to see you there! This will be a Fun event NOT a Somber one!
Networking Evening Social
Our Networking Evening Social events can provide an excellent opportunity to meet with, in a more relaxed and informal environment, like-minded Business Professionals as well as Civic and Community leaders. This event is open to all Chamber members and their guests as well as...
Northside Life
Since the early 1800s, Houston's Northside has been a diverse and culturallyrich part of our city's heritage. From the expansion of the Hardy Rail Yards near the turn of the last century through the development of Lindale Park in 1937 to the modern-day addition of the METROrail line along Fulton, our community has remained strong with a deep sense of pride for those "From Northside."
Thanks to this renewed interest in Northside, both commercial and residential developments have been springing up all over the area. Northside Village, a modern but affordable housing development, transformed abandoned commercial land into an appealing new neighborhood. The addition of popular music venue White Oak Music Hall and the proposed redevelopment of the Airline Farmer's Market has brought renewed excitement and interest.
We believe there has never been a better time to invest in Northside and start or move your business here. More and more, developers of all stripes are flocking to our community and making it home as we have for nearly two centuries. From the building of housing and planned communities to commercial investment in local businesses, while maintaining our unique cultural and historic character, the time is NOW to invest in Northside! (Photo and creation courtesy of Up Art Studio.)
Read More
Platinum Sponsors

Avenue Community Development
Our Community Avenue CDC serves the greater Houston metropolitan area, with a particular focus on the Near Northside and Washington Avenue communities, just north and northwest of Houston's downtown. These vibrant and historic neighborhoods are ch...

Capital One
Capital One is a diversified bank that offers a variety of checking, savings, mortgage and lending accounts and services to individuals, small businesses and commercial clients. Customers enjoy convenient access to their accounts though online bankin...
I feel that I can honestly state that Northside is now simply one of the most exciting communities in our city in which to be involved in!  The constants throughout the near 150 years that this historic community has been in existence are its unique senses of identity and pride.  "The Northside Way!"  Business owners, developers, investors and residents from different regions of this city, state, country and even the world are feeling and witnessing these senses and want to be a part of it.   
James Montalbano, Membership and Events Director, Greater Northside Chamber of Commerce